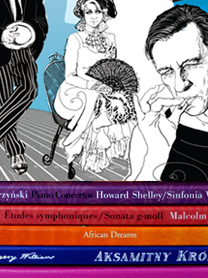 CD digipacks
for cd disks
CD digipacks
Digipack packaging has been patented by MeadWestvaco, Inc and our company is its leading producer in Poland.

Digipack is the most exclusive and elegant cardboard packaging for optical media, by its look resembling a traditional book. It is made of cardboard and the so called tray with CD, DVD or DVHD disk is put on it. Thanks to the high paper grammage and trays this packaging is stable and damage resistant. Moreover, the choice between three tray colours makes the whole set one graphically-consistent product.

The greatest advantage of digipacks is their durability and resistance to damage in comparison to plastic cases such as CD BOXes, DVD BOXes, JEWEL BOXes and SUPER JEWEL BOXes. They are also much cheaper and environment friendlier than plastic. Digipacks might be printed both sides in full range of CMYK colours, applying other decorations such as spot UV, additional pantone colours, letter pressing and gold or silver foil on hot.

At a client request we can put in additional printed materials such as booklets, posters, inlays, stickers, and others. Apart from standard digipacks we also produce digipacks with additional cuts for booklets or non-standard digipack formats such as the ones in the shape of the letter X. All digipacks can be inserted into elegant slipcase.

The materials that we use to our digipacks are of the highest quality. For a better effect we can also decorate them with additional mat or glossy foil layers. This packaging even after years look brilliant which our regular customers found important giving us their music, film or multimedia productions with a great trust for so many years so far.

The range of our products and templates is numerous and you will surely find what you are looking for. If not, just let us know and we will do this special productions according to you clues.

Invite you to see our offer.